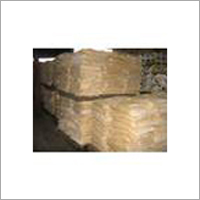 Micronised Mica
Product Description
From our broad assortment of mica products, our patrons can purchase admirable quality array of Micronised Mica. The provided mica is broadly used as a pigment extender in various paints and coatings. This mica is designed and crafted under the strict vigilance of our trained professionals using mica and other allied materials with the help of refined methodology in line with set industrial quality standards. The offered Micronised Mica is made available for the customers at cost-effecting rates in different packaging options as per their wide requirements.

Features:

Varied porosity

Water resistance

Easy to process

Excellent surface finish

Details:


Micronised Muscovite Mica is extensively used as a pigment extender in various paints and coatings. It is a tough, flexible and transparent mineral that can be ground to less than a micron sieve mesh.

It is an anti-friction, anti-fouling, anti-settling, anti-corrisive, anti-tarmish and anti-siege agent. The overlaping layers of mica platelets form a tough shield that improves paint integrity and durability.

Mica acts as a reinforcing pigment to reduce cracking, peeling and checking in the dry film and prevents shrinkage and sheering of the paint. When a paint starts to fall, mica holds it together sufficiently to keep it away from cissing, curtaining and prevents microscopic ruptures in the paint films.

Mica particles brighten the tone of the coloured pigments, at the same time, transmit and reflect light resulting in proven decorative effects and design. It increases the gloss of a paint more effectively than spherical or irregularly shaped filler particles of an equivalent size product. Mica also optimize the effect of other pigments by ensuring that the pigment particles are evently spaced in the dried paint film.

Mica is an inert material and thus easily resist actions of light, heat, temperature, electricity, water, acids, and alkalies, as well as, it reduces hydrolitic and electric action within paint film. Mica also imparts resistance to penetration of destructive sun-rays, moisture, atmospheric gases and decreases blistering and staining from the substracts. It prevents degradation of paint films by ultra-violet(UV) radiation, absorb UV rays and improve paint durability by retarding the oxidation process.

Mica is also compatible with all pigments and is easily wetted with oils, thinners, water or emulsions and other liquid vehicles. Because of its high specific gravity mica particles tend not to settle but stay uniformly dispersed in a liquid paints. When incorporated into paints, mica particles become evenly dispersed throughout the paint film and lying flat against each other they could easily take stresses and strains set up within the paint film as it ages. Mica fillers disperse well in both oil and water based paints and are suitable for a high speed mixing plants.

As mica has good suspension properties, its inclusion reduces running, sagging and settling of paints, as well as, improves weatherability and brushability. The addition of mica makes it possible to redisperse the settled pigment easily at any stage of production by simple stirring.

Mica is widely used in all types of paints and coatings. Some of the important uses are:
Aluminium Paints, Automotive Paints, Anti-Corrosive Paints, Cement Paints, Emulsion Or Synthetic Water Paints, Fire-resistant Paints, Marine Paints, Road Marking Paints, Textured Paints, Trafic Paints, Etc.